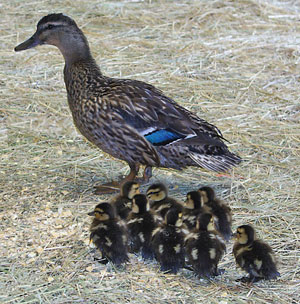 We have new baby ducks!
Momma duck laid her eggs in the barn so we put them in a safe place (a very large, low cage) until they hatched.
They arrived, happy and healthy on July 10th. Momma took them down to the pond immediately and they've been cruising around the yard already.
They're mallards, basically wild but living here, so we're hoping they stay when winter comes.