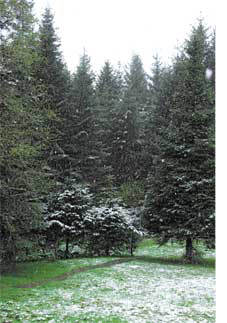 Looking out my window this morning, my level of doubt rises. Snow falling and on the ground. In APRIL!!! Doesn't seem much warmer around here this spring, that's for sure.
On the other hand, I can't complain. I love the look and feel of snow. Since we don't get it very often (maybe 5-6 times a year, max), I have to enjoy it when I can.
Sadly, as I write this post at 10:30 am, the snow is already gone.