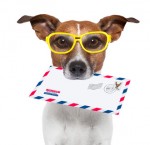 It's been a quiet week, this week.  Must be summer; it's such a temptation to get out there and enjoy the wonderful weaterh!  Personally, I've been working in the garden and canning, drying and freezing produce for the pantry!
Here are the questions for this week.

Per the FDA regulations, all the labels should be in English. Are there any exceptions?
All of the information that is required to be on the label or labeling must appear in the English language, EXCEPT that in Puerto Rico or a US Territory where the predominant language is something other than English, the predominant language may be used instead of English.
If the label or labeling contains a foreign language, then ALL of the required information must also be in that language.
So if the label or labeling is in English, but you put some French on the package, then all of the required information must also be in French.
Are batch numbers required on every cosmetic product?
Batch numbers are not required on cosmetic products. (They are a really good idea, though!)
What are the good manufacturing practices regulations for cosmetics?
There are no official regulations for good manufacturing practices for cosmetics. Foods, drugs and nutritional supplements all have GMP in regulations; cosmetics do not.
Instead, there are guidelines – several different published guidelines.
First, there is the FDA's Good Manufacturing Practice (GMP) Guidelines/Inspection Checklist, last updated in 2008. It contains the items that an inspector looks for to see if there is a likelihood that the manufacturer would produce adulterated or misbranded because of poor manufacturing practices.
Second, there is the new Draft Guidance for Industry: Cosmetic Good Manufacturing Practices revised in June 2013. It is not official, and is still open for comments. The draft guidance is more extensive and works to be more in alignment with the international standards.
Lastly, there is the International Standards Organization's ISO 22716, Cosmetics — Good Manufacturing Practices (GMP) — Guidelines on Good Manufacturing Practices, published in 2007 and then reviewed and confirmed in 2011. It is the comprehensive international standard for cosmetic GMP. (Purchase price about $135.00)
All three contain the basics for cosmetic GMP.