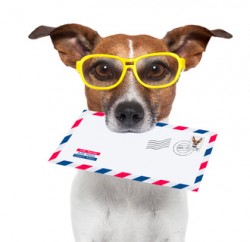 One of the things I love about the handcrafted soap and cosmetic industry is how so many people are willing to share and help others. I'm a member of a number of Facebook groups covering different aspects of soap and cosmetics and I am always inspired by the amount of care that the members have for have for each other. Whether it's advice about how to accomplish something, suggested resources or just a pat on the back for a job well done, these are generally friends you can count on.
In brief, the questions for this week are:
Licensing needed for bath and body products containing wine or beer?
"100% natural" with fragrance oils?
Essential oils as inert ingredients in bug repellent?
What does that "e" symbol mean?
I am experimenting with adding wine, champagne and beer to my bath and body products, preferably, bubble bath and soap. Do I need a license by the FDA, or from any other regulatory department before I can sell this product?
At the Federal level, cosmetics are "self regulated" in that they don't require advance approval by the FDA before being marketed. Most states follow the federal model, but there are a few that require advance registration and/or approval of cosmetics before they are marketed (Florida and Louisiana, for instance).
Adding consumable alcoholic ingredients to your products could pose an issue with the ATF if there is any possibility that the products could be consumed for the alcoholic content (as in room sprays, body spritzers or perfumes, for example).
You may also have some registration requirements for your BUSINESS (at the state level generally and at the federal level for tax purposes).
I have always used essential oils in my soaps and have "100% Natural" on the front of my labels. I am venturing into the fragrance oils. Can I keep the "100% Natural" on the labels?
"Natural" is not a regulated word. According to the Small businesses and Homemade Cosmetics: Fact Sheet:
FDA has not defined the term "natural" and has not established a regulatory definition for this term in cosmetic labeling.
(See my blog post, "What About Natural?" for additional details )
There have been several lawsuits over "false or misleading advertising" where there is a claim that a product is "natural". A case against Hain Celestial Group over their Alba Botanica cosmetics line was dismissed last December, and there is currently a case against Tom's of Maine over their "Natural Toothpaste". There have also been some cases concerning the use of GMO corn in "natural" food products.
The case against Hain had some interesting ramifications for the cosmetics world, not the least of which is the fact the definition of "natural" is ambiguous, but since (as the court said) "shampoo doesn't grow on trees," consumers understand that cosmetics are manufactured. Hain had clearly defined what they meant by "natural," their claim that the products were "natural" was not "false or misleading."
Since the FDA hasn't defined "natural", whether or not you put "100% natural" on your soaps with fragrance oils is up to you. If you're claiming your manufactured products are "natural," you might consider clearly defining what you mean when you say "natural" in order to ensure that your consumers are tracking with you.
When I came up with my formula I researched essential oils that contained known properties for bug repellent and used those in my spray. Some are and some aren't on the approved list. Is it okay to use essential oils that are not on the approved list but list them as not active ingredients?
According to the EPA document, Inert Ingredients Eligible for FIFRA 25(b) Pesticide Products, there are two lists of ingredient that may be used as "inert ingredredients" in minimal risk pesticides. They are:
Commonly consumed food commodities, animal feed items, and edible fats and oils as described in 40 CFR 180.950(a), (b), and (c)
Additional chemical substances listed under 40 CFR 180.950(e) (and also included in the Inert Ingredients document).
The section on edible fats and oils has an EXCEPTION: "plant oils used in the pesticide chemical formulation specifically to impart their characteristic fragrance and/or flavoring" are EXCLUDED. Although many essential oils are considered edible, they are primary eaten for their fragrance and/or flavorning value, and so would be included under the definition of "edible fats and oils".
Jojoba oil, if it is considered an "edible fat or oil," would probably be acceptable as an inert ingredient. I don't generally see jojoba oil on the shelves in stores for cooking, although I know it has been used as such. I'm not sure how it's classed by the FDA (as a food, and/or whether it is considered "edible").
Witch hazel isn't edible, and isn't on the additional list.
You might want to review the Inert Ingredients document, as well as the applicable sections of the code, to determine if you need to reformulate your bug repellent to be in compliance.
What is the "e" mark on some cosmetics and what does it mean?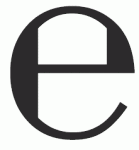 The mark you're talking about looks like a lower case "e", but is actually the mathematical mark for "estimated."
In the US we have "minimum fill" requirements. That means that every package must have AT LEAST the amount of product as stated by the net contents. In other words, the net contents says 4 oz, the package must have at least 4 oz in it. It can have more in the package (4.1 oz, for example), but never can the package contain less than what's stated on the package.
In the EU, they have the option of using "average fill." It has very specific requirements, but essentially the manufacturer is stating that the average quantity of product in a batch of prepackaged products shall not be less than the nominal quantity stated on the label. There are some other very detailed requirements as well. If the manufacturer decides to use the "average fill" method, they must place the "e" symbol on the package.Using the average fill method and the "e" symbol are optional for EU cosmetic manufacturers.
The symbol has no significance or definition for use in labeling in the US.
——————————————-
Please feel free to email me your questions (to hello@mariegale.com! Your privacy will be protected and I'll make sure if your question is used, nothing personally identifying will be put in the blog.