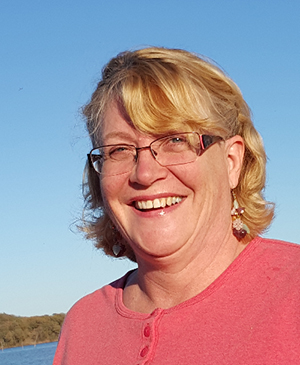 I have many varied activities in my life – seems like I've had several complete lifetimes, all rolled into one!
From 1997 to the fall of 2015, I lived on our family ranch with the man in my life, Jere. We were out in the sticks, and as we told people coming to visit, "it's not actually in the middle of nowhere, but you can see it from here." (And, no, you can't get cell phone reception!)  I was the Ranch Manager from 2003; you can read about what I did here.
My daughter, Elizabeth, lives in another house on the property with the man in her life, Justin, and their twp boys, Coven and Lochten. When we decided to head out on our travel adventure, Elizabeth took over the job of Ranch Manager. So far she has been doing a bang-up job.
Jere's and my (new) life on the road is so far pretty relaxed and quiet. Quite a bit different than before, to say the least!  It's very odd (and nice) not having constant pulls in different directions.  We have an unlimited data plan for our cell service, so I can stay totally connected, which makes me feel more in touch.
I (we) are still doing webmastering, although I have limited my work to just a few clients.   I still consider myself a soapmaker at heart, even though I don't have the facilities or space for storing ingredients or making and curing soap. I'm still writing (yes, a couple of new books are somewhere on – or slightly over – the horizon) and I enjoy answering the questions that come up about soap and cosmetic labeling and good manufacturing practices.
During our travels over the next few years, we have several things planned.  I have two HSCG Annual Conferences planned (Tampa in May, 2015 and Las Vegas in April, 2016). Several people have asked us to come to the New England area, so we'll probably head Northeast during the summer of 2015.  I also plan to (finally!!) go to some places in Missouri, Indiana, Ohio, and Tennessee to do some research on my family tree (back in the 1750's to 1850's). As Scientologists, we are also hoping to do some services at the Church of Scientology this winter.
Throughout our travels I am also hoping to have meet-ups with soap and cosmetic handcrafters around the country.  Won't that be fun?
All in all, it's a good life.  Different than I had before — but nice.  Very nice!
Image Credits: Jere Matlock