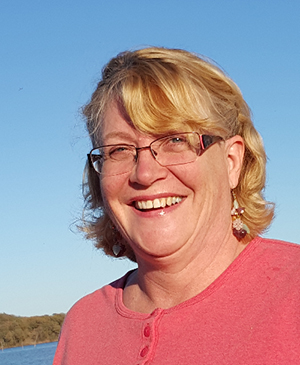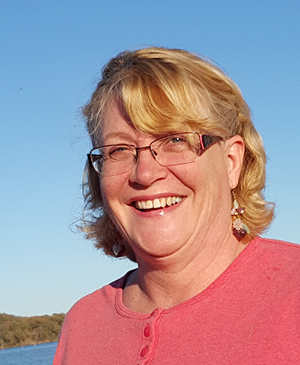 I have many varied activities in my life – seems like I've had several complete lifetimes, all rolled into one!
From 1997 to the fall of 2015, I lived on our family ranch with the man in my life, Jere. We were out in the sticks, and as we told people coming to visit, "it's not actually in the middle of nowhere, but you can see it from here." (And, no, you can't get cell phone reception!)  I was the Ranch Manager from 2003; it was a great job!
In 2015, we decided to head out on our travel adventure. Manangement of the Ranch was turned over to the next generations, (loosely referred to as "the youngers").1
Jere's and my (new) life on the road is quite a bit different than our previous life, to say the least!   Along with Duke (our 110 lb Doberman) and George (our bossy, orange tabby cat), we have been roaming around the country.  At the 2-year-mark (August, 2017), we had visited 33 states and traveled 19,000 miles.
I am employed as a "remote employee" of the Handcrafted Soap and Cosmetic Guild, managing the website and doing most of the print graphics work.  I still consider myself a soapmaker at heart, even though I don't have the facilities or space for storing ingredients or making and curing soap. I'm still writing (yes, a couple of new books are somewhere on – or slightly over – the horizon) and I enjoy answering the questions that come up about soap and cosmetic labeling and good manufacturing practices.
During our travels over the next few years, we have several things planned.  I go to the HSCG Annual Conference every year.  The last two years we've driven, but we'll probably be separating our travel schedule from the conference and flying when it's more convenient.   I also plan to go to more places to do research on my family tree (back in the 1750's to 1850's). As Scientologists, we also keep time aside to do services at the Church of Scientology.
Throughout our travels I am also hoping to have meet-ups with soap and cosmetic handcrafters around the country.  Won't that be fun?