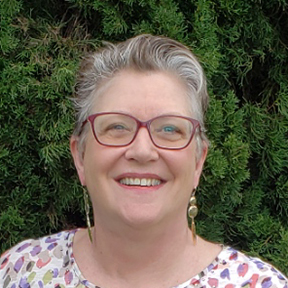 I have many varied activities in my life – seems like I've had several complete lifetimes, all rolled into one!
From 1997 to the fall of 2015, I lived on our family ranch with the man in my life, Jere. We were out in the sticks, and as we told people coming to visit, "it's not actually in the middle of nowhere, but you can see it from here." (And, no, you can't get cell phone reception!)  I was the Ranch Manager from 2003; it was a great job!
In 2015, we decided to head out on our travel adventure. Manangement of the Ranch was turned over to the next generations, (loosely referred to as "the youngers").1After a great deal of soul-searching by the younger generation, the difficult decision was made to sell the property in 2017.
Jere's and my (new) life on the road was quite different than our previous life, to say the least!   Along with Duke (our 110 lb Doberman) and George (our bossy, orange tabby cat), we roaming around the country.  At the 2 1/2-year-mark (February), we had visited 43 states and traveled 25,000 miles.
In early 2018, we found a nice house south of Seattle with room to park the bus and a large backyard for Duke. The decision to settle down was difficult, but seemed the right thing to do. We both have family in the area; Jere's older sister and brother-in-law, and my elder sister and her daughter (the daughter is my age). Being in the vicinity has strengthened our family bonds and also allowed us to assist as needed. We still have our bus, though, and occasionally go out for weekends or short trips.  Once this covid thing is over, we hope to do more of that.
After a number of years working as the websmaster for the Handcrafted Soap and Cosmetic Guild, I retired from that job in September, 2020. I do some contract web programming for Jere's clients (Words in a Row) to help pay the bills.  I'm still writing (yes, a couple of new books are somewhere on – or slightly over – the horizon) and I enjoy answering the questions that come up about soap and cosmetic labeling and good manufacturing practices. I'm still speaking and doing classes (all online now) and doing label reviews.
In my spare time (what there is of it), I am researching my family tree (see my somewhat maintained blog Looking Up The Dust). Jere and I are Scientologists, we also keep time aside to do services at the Church of Scientology of Washington State in Seattle, and go occasionally to the Scientology Retreat Ship, the Freewinds, in Aruba and to Clearwater, Florida for advanced services.
[Updated February, 2021]
References

↑

1
After a great deal of soul-searching by the younger generation, the difficult decision was made to sell the property in 2017.

Support this site & pay it forward
Helping the handcrafted soap and cosmetic industry has been my passion for nearly 20 years now. With this blog and answering questions sent to me, I try to provide accurate information freely and to assist those making soap and cosmetics to follow the rules and regulations. While others may charge for answering questions or create paywalls to access the data, I will always try to provide the important and necessary information freely to all.
If you feel this information has been valuable to you, helped you, and would help others -- and if you can afford it -- a small payment to help offset the time, effort and cost of providing this information would be greatly appreciated!