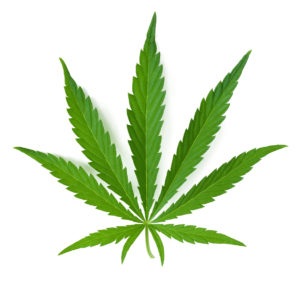 The FDA sent out 15 warning letters last week to companies that are illegally marketing products containing CBD.  I thought it might be interesting to take a look at what the FDA is going after and why.
The FDA's Position
First, let's review the FDA's position on the marketing of products containing CBD.
The FDA has acknowledged what we all know – there is a LOT of interest in CBD products.
In December, 2018, 2018 Farm Bill1Agriculture Improvement Act of 2018, Pub. L. 115-334 was signed into law.  It covered a whole host of things concerning farming, but most importantly removed hemp from the controlled substances act.  In the bill, hemp was defined:as all parts of the Cannabius sativa L. plant, whether growing or not, with a THC concentration of not more than 0.3%.   Note that cannabis with more than 0.3% THC (the stuff that gets you high) is NOT covered by the Farm Bill.
CBD Products as a Treatment
Under the Food, Drug and Cosmetic Act, all products that are intended to have a therapeutic or medical use and any product that is intended to affect the function or structure of the body is a drug. Drugs must have pre-market approval by the FDA. It is a lengthy, detailed and expensive process during which the treatment must be proven both safe and effective.
The FDA has approved several drugs that are cannabis-derived or -related, to treat seizures in certain circumstances and anorexia assocated with weight loss in AIDs patients.  These drugs are only available by prescription. However, to date, the FDA has NOT specifically approved cannabis or CBD oil for the treatment of any disease or conditions – for humans or for animals.
CBD Products as Dietary Supplements
The FDA has determined that products containing CBD cannot be sold as dietary supplements.  They are excluded from the definition of a dietary supplement based on several sections of the Food Drug and Cosmetic Act.
CBD Products as a Food
Products containing CBD cannot be sold as a food.  No food may contain an ingredient that has been approved as a drug or for which substantial clinical investigations have been instituted.  This is the same law that prohibits food manufacturers from including, say, Viagra or Prozac in a food. Since CBD-related drugs that have already been approved, it cannot be included in a food.
However, the FDA determined the safety of three hemp seed-derived products and issued classed them as GRAS (Generally Regarded As Safe).  They are: hulled hemp seed, hemp seed protein powder and hemp seed oil.  [If you've been making soap or cosmetics with hemp seed oil, you're okay.]
CBD Products as Animal Food (or Animal Food additives)
As with food for humans, animal food cannot contain an ingredient that has been approved for use as a drug.  Therefore, CBD products cannot be used in animal food or feed.
CBD Products as Cosmetics
Cosmetics don't require premarket approval by the FDA and the restrictions concerning inclusion of an already-approved drug don't specifically apply to cosmetics.  That said, any cosmetic is illegal if it is adulterated or misbranded.  A cosmetic generally is adulterated if it bears or contains any poisonous or deleterious substance which may render it injurious to users under the conditions of use prescribed in the labeling, or under such conditions of use as are customary or usual. So far the FDA hasn't issued any warnings for straight cosmetics that include CBD oil.
However, even if a product is generally considered a cosmetic (such as a moisturizer or lipstick) IF there are any claims that the product will treat, mitigate, or prevent disease, or that it will alter the function or structure of the body – then it is an unapproved new drug, NOT a cosmetic.  And as an unapproved new drug, it is illegal to market it.
Warning Letters
The 15 warning letters issued last week covered a myriad of producs and claims.  To give an idea of what CBD products are being sold, and what claims are being made for them, I've compiled a little list. (And this is by no means complete!)
Products listed as being sold illegally:
Following is a list of some (not all) of the products that were cited. I've organized them into product type as much as possible.  All these products contained CBD oil or extract; all these products claimed to cure or treat something. Many of the food products were intended for children.
Food (& candy for children)
CBD Gummies
CBD Infused Shot
Nighttime Ageless Serum
Asteroid Gummies
Non-Dairy Creamer
Sweetened Dropper
Hibiscus Tea
Banana Chips
Peach Rings
Sour Worms
Sour Bears
Watermelon Rings
Yummy Bears Gummies
Organic Gummie Bears
Sour Brats Gummies
Peanut Butter
Chocolate Bar
Cookies (various flavors)
Native CBD Water
Human Drugs
CBD Healing Balm
Topical Relief Cream
CBD Oil Drops
Afterglow Chealing Oil
Nano Enhancer
Nano Freezing Topical Cream
Sleep Tincture
Pain Salve
Pain Relief Cream
Muscle Reliefe Cream
Freeze Cream
Relief Rub
Weight Loss Oral Spray
Dietary Supplements
Full Spectrum CBD Tincture
Sunmed Tincture
Super Good Vibes
Softgels
Softgels for Kids
CBD herbal Drops
Cosmetics
Lotion
Daytime Ageless Moisturizer
Face Moisturizer
Collagen, Retinol & CBD Cream
Tattoo Care Cream
Eye Repair Cream
Face Mask
Lip Balm
Sheet Mask
Skin Rejuvenation Lotion
Lip Therapy
Hemp Lotion
Bath Bombs
Facial Cleanswer
Facial Cleanser
Neck & Decollete Cream
Pet Food
CBD Soft Chews
Vegan Bacon Pet Oil
Bacon Dog Treats
Pet Bark Bits Beef
Dog Lamb Bits
Dog Treats (Beef)
Chill Chews for Dogs
Livestock Pellets
Organic K9 Oil
Pet Drugs
CBD Enflame
CBD Rx
CBD Defend
CBD Spray for Pets
CBD Oil for Pets
Pet Tincture
Pet CBD Oil
Vape Products
CBD Vape Pen
CBD Vape Oil
Disposable Vape Cartridge
Some of the things claimed to treat:
The number of things that CBD oil is touted to treat is astonishing.  Probably too astonishing, given that so far no actual treatments have been proven and approved.  Given the wide array of claims, it's really not that surprising that the FDA is starting to crack down. These are most of the claims that were cited in the warning letters:
opiod withdrawal
allergies
congestion
nausea
migraines
headache
hangover
colds
dizziness
pain
inflammation
acne
chronic pain
reduce cholesterol
free radical damage
muscle relaxant
arthritus pain
back & neck pain
flu
bruises
psychosis
schizophrenia
PTSD
depression
anxiety
panic disorder
OCD
alcoholism
opiod addiction
ADD / ADHD
Bipolar disorder
insomnia
brain chemical imbalances
social phobias
smoking addiction
heroin addition
withdrawal symptoms
drug relapse
breast cancer
lung & color cancer
brain cancer
autism
Tourette syndrome
Epilepsy
psoriasis
eczema
eye puffiness
sciatica
nerve damage
"most skin ailments"
obesity
hypoxia-ischemia injury
sleep apnea
leukemia
fibromyalgia
diabetes
MS
Crohn's disease
arthritus
Irritable Bowel Syndrome
Parkinson's disease
Mad Cow disease
Alzheimer's
Huntington's disease
Rheumatoid arthritis
seizures
anti-biotic resistant infections
auto-immune disorders
gout
yeast infection
bacterial infection
Where the FDA Looks
In the warning letters, the FDA quoted information published about the products.  Places they looked and cited:
Webiste product pages
Website informational pages
Studies and information linked to from the websites
Testimonials
Facebook pages & posts
Instagram posts
Twitter posts
YouTube videos
Final Comments
Normally I finish out a post with my final comments or a summary of the information.  Honestly, in this case, I just don't know what to say.  The list of products and the claims made for them is over-the-top. The only thing that comes to mind is, "Seriously??"

Support this site & pay it forward
Helping the handcrafted soap and cosmetic industry has been my passion for nearly 20 years now. With this blog and answering questions sent to me, I try to provide accurate information freely and to assist those making soap and cosmetics to follow the rules and regulations. While others may charge for answering questions or create paywalls to access the data, I will always try to provide the important and necessary information freely to all.
If you feel this information has been valuable to you, helped you, and would help others -- and if you can afford it -- a small payment to help offset the time, effort and cost of providing this information would be greatly appreciated!