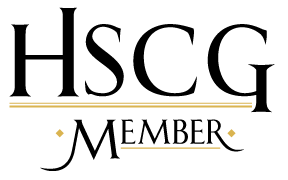 I am very pleased to announce that I am now an official "HSCG Expert" and as such I have my very own page in the Handcrafted Soap and Cosmetic Guild How-To Library. You can find tons of information on soap and cosmetic labeling and good manufacturing practices (and more to come!)
In addition, I am providing my Label Review services at a whopping 40% discount to HSCG members.  To get the discount as an HSCG member you need to sign up through the HSCG Store – here.
I am also available to answer questions.  There's a form on my Expert's Page.  (That service is a benefit for HSCG membership only.)
I've been a member of the Handcrafted Soap and Cosmetic Guild for almost 20 years, and love this organization. I am so happy that we have worked out yet another way in which I can assist the association and the members.
If you make handcrafted soap and cosmetic products and aren't yet a member, consider joining! Not only do you get great benefits, your membership dues support the industry as a whole.
Just think … with the discount on my label reviews, the savings from just two label reviews could cover the cost of membership!