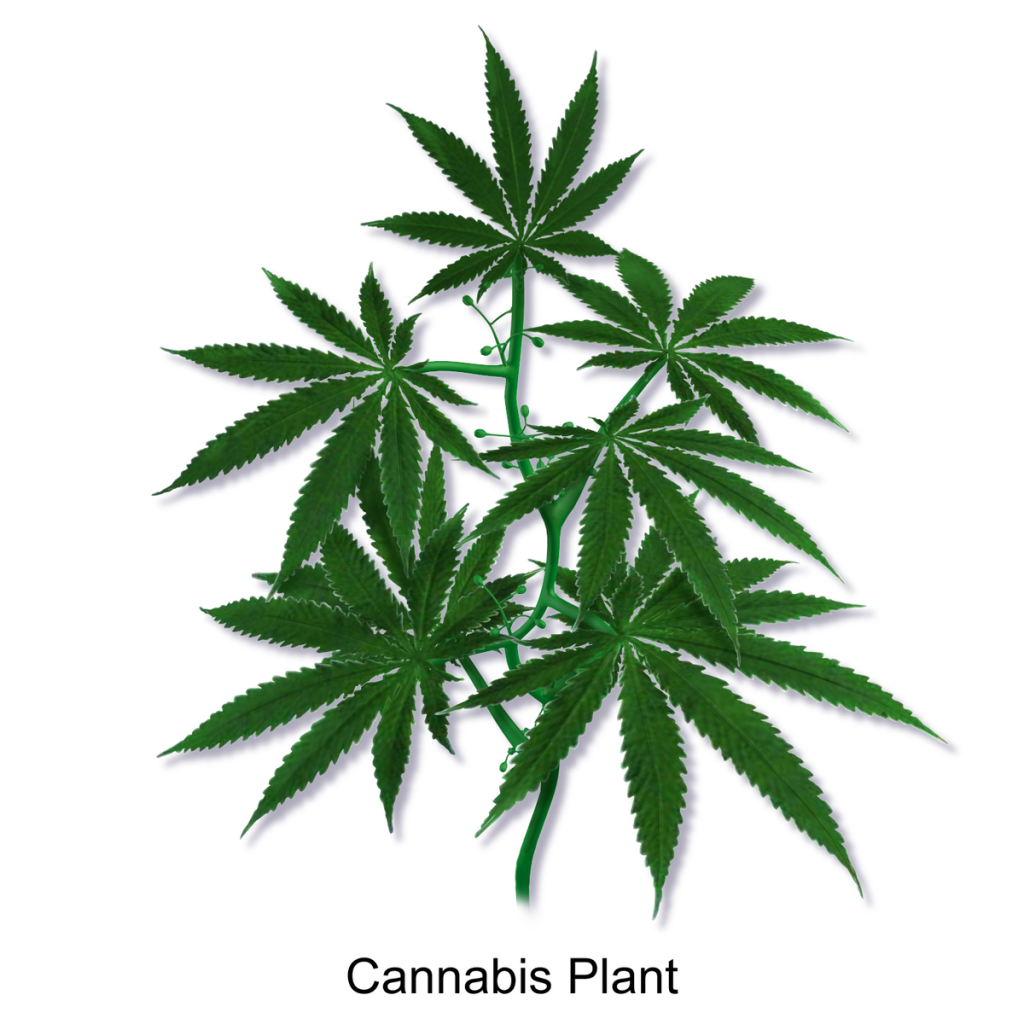 CBD is short for cannabidiol, one of the many compounds found in the cannibis plant. It is non-intoxicating, but many claim it has significant physical benefits.
"Hemp" and "marijuana" have been lumped into the same category since the 1937 Marijuana Tax Act and the 1970 Controlled Substances act. However, last December the 2018 Farm Bill was passed by US Congress, and it separated out the two. "Hemp" is the cannabis sativa plant with less than 0.3% THC (the stuff that gets you high) and can now be considered an "industrial crop" with many significant restrictions.
Now that the USDA and Congress have acknowldged hemp as an industrial crop, and hemp can be the source of CBD, many think that CBD will soon be widely legally available without restriction. Not. The. Case.
The legalization of hemp as a farm crop comes with many restrictions and stipulations. Suffice it to say that growing hemp isn't going to be like growing tomatoes or basil … it will still have considerable regulation at both the state and federal levels. Yes, there will likely be some CBD production out of it — but the only LEGAL CBD will be that which is produced from a LEGAL hemp producer. Becoming a legal producer will probably be fraught with landmines until they get all the wrinkles (and conflicting state/federal regulation) worked out .
It's even more complicated by the fact that CBD has already been approved as a drug (Epidiolex) to treat two rare and severe forms of epilepsy. So FDA regulations come in to play – and they are still working things out.
CBD Oil in food & supplements
There's already a law/regulation in place that says that a substance that is approved as a drug cannot be used in food or supplements. That's why you can't buy "men's health" supplements that contain Viagra, or "relaxing" herbals that contain Ambien.
Since CBD is already approved as a drug, it is illegal to use it in any product to be ingested.
CBD Oil in soap and cosmetics
There are a number of different factors to take into account when considering whether CBD is legal in your soap or cosmetic product.
Can a drug be used in a soap or cosmetic?
While the law about drugs in food and supplements is specific to drugs and foods, it has been interpreted to mean that it also applies to cosmetics. Going by that assumption, just like a soap or cosmetic that contained Viagra®, Prozac®, Ambien®, or Amlodapine® would be illegal, so would a product containing CBD. However, there are many that dispute this view. Do you think drugs should be allowed in cosmetics?
Is CBD legal?
Another way to look at it is to ask whether the CBD itself is a legal substance. It is not yet legal at the federal level. However, once the Farm bill specifications are implemented, and if the Producer meets the requirements, then that CBD would be a legal substance. At the moment, it is apparently legal in some states. Is CBD legal in your state?
Interstate Commerce
Since CBD is not legal at the federal level, it's not legal "in interstate commerce". In other words, you could have it in a state that is legal, but to transport it across state lines (possibly even to another state where it is legal) would be to put it in interstate commerce, which is covered by federal laws and regulations. Will your product cross over state lines? If so, are you willing to take the risk?
CBD Safety
Then there is the "safe ingredient" factor of whether you can use CBD in a soap or cosmetic product. You are responsible for ensuring that the product you make is safe. The unsubstantiated safety warning — Warning: The safety of this product has not been determined — must be on the front panel of the label if the safety of the product has not been adequately substantiated. Are you certain CBD is a safe ingredient for all your customers?
Intended Use
A soap is intended to clean; a cosmetic is intended to improve appearance. All the miracle claims about CBD generally don't fall into these categories. For the most part, the claims about the benefits of CBD center around changing the function or structure of the body, or treating, mitigating or preventing disease. Products that are intended to do these things — whether CBD or anything else — are drugs. When sold without approval they are unapproved new drugs. Is the intended use of your product as a soap or cosmetic … or as a drug?
Insurance
Insurance companies are getting wise to the risks associated with the use of CBD oil in soap and cosmetics. The insurance provided with membership in the Handcrafted Soap and Cosmetics Guild doesn't cover products containing CBD. (Veracity does offer coverage, but not in the standard policy.) I guess they have figured that there is a higher risk of claims for liability or damage with products containing CBD (and/or that are questionably legal). Are you covered by your insurance if you make products containing CBD?
The Bottom Line
As with any ingredient you consider using in your products, become educated and be aware. Watch the legal status — especially with CBD, the legal status of which is rapidly changing and varies from state to state. If in doubt, check with a competent attorney.

Keep in mind what products you can make legally. Cosmetics don't require approval and (in most states) you don't have to be licensed or inspected to make soap or cosmetics. However, in all states and at the federal level you must be a licensed and inspected drug manufacturer to make any drug product (and, of course, the drug must be approved first).
Bottom line: Make sound business decisions, and make sure that you are on sound legal footing for your products. If you invest your valuable time and money into developing a product, be certain you can market it and recoup your investment.