In Ohio, cosmetic manufacturers must be inspected prior to start of operation.
NOTE: This post supercedes our Cosmetic Regulations – Ohio post from 2015.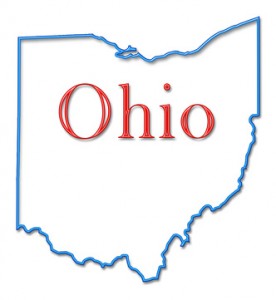 The Ohio Department of Agriculture recently published (June 2021) a Cosmetics webpage containing the requirements for a cosmetic manufacturer to get their facility inspected. There is also downloadable pdf1The pdf linked to in this blog post is stored on my website. There is a link to the downloadable pdf on the Ohio Cosmetics webpage. available from the Cosmetics page.
Inspection Overview
The inspection must be completed prior to the start of operations.
The inspection is to determine if the site is compliant with good manufacturing practices.
Cosmetics may be produced in a home or commercial setting.
NO pets are allowed in the facility.
There is no fee for the inspection.
There is no license or registration issued.
The request for an inspection can be downloaded here.
Laws and Regulations
The Ohio laws for cosmetics follow the federal laws as covered in the Food, Drug and Cosmetic Act. They allow for inspections of cosmetic facilities (although the federal law doesn't require inspection before the facility starts operations for cosmetics).
When it comes to cosmetics, the Food Drug and Cosmetic Act mainly requires that cosmetics cannot be adulterated or misbranded. The regulations specify the labeling requirements.
Ohio's labeling rules are found in the Ohio Administrative Code, primarily 901:6-30-01 through 901:6-3-12.  The rules are  almost identical to the Uniform Packaging and labeling Regulations provided by the National Institute of Technology in their handbook.
Adulterated / Misbranded
An adulterated or misbranded cosmetic is prohibited.
Adulterated
A cosmetic can be considered adulterated for four main reasons:
It may be injurious to users under normal use because it contains a potentially harmful substance.
It contains filth.
It contains a non-permitted, or in some instances non-certified, color additive.
It is manufactured or held under insanitary conditions whereby it may have become injurious to users or contaminated with filth.
For a more complete disculssion of adulterated cosmetics, see What does ADULTERATED mean?
Misbranded
A cosmetic can be considered misbranded for:
False or misleading labeling.
Failure to state prominently and conspicuously any required information.
Misleading container presentation or fill.
Good Manufacturing Practices
Following  good manufacturing practices is considered the best way to ensure that a product isn't – and doesn't become – adulterated or misbranded. In general, good manufacturing practices involve:
Suitable buildings and failities
Well maintained and clean equipment
Personnel adequately trained and maintaining adequate cleanliness
Raw materials are stored and handled so they don't get mixed up or contaminated.
Production has established and written instructions and procedures.
Laboratory controls are in place as needed
Records are kept on lots of raw materials & manufacturing batches
Products are correctly labeled
Complaint procedures are documented and in place.
Obviously, the implementation of these different factors is unique to each manufacturing facility. How they are adapted to manufacturing in a home would be very different than how they are adapted to a commercial facility.
The following resources have more information on implemeting GMP guidelines:
Other Ohio Regulations
The Ohio Small Business Development Center has a page about starting a business in Ohio which includes checklists for a whole bunch of different businesses. One of those is the 1st Stop Checklist for Cosmtic Sales / Manufacturing.  The document is quite short and lists out only a few points under the Requirements and Regulations:
Comply with the Ohio Food, Drug, Cosmetic and Device law
Comply with Ohio's labeling rules
If you sell in-home (door-to-door), you must comply with the Ohio Home Solicitation Sales Act.
If you sell via mail, telephone or Internet, you must comply with the Ohio Telephone Solicitation Sales Act.
Note that it doesn't mention getting the facility inspected.
Sales Tax
If you sell products in Ohio, you must have a Vendor's License, collect sales tax, file tax returns and keep compelte records of transactions. The Ohio Department of Taxation can help with that (or go to http://www.tax.ohio.gov).
And an Odd Quirk
In looking through the regulations, I did find one small item in the prohibited acts of the Ohio Food, Drug, Cosmetic, and Device law, about selling products at a flea market (the excerpt below only contains the pertinent sections):
(1) No person at a flea market shall sell, offer for sale, or knowingly permit the sale of any of the following products:

(b) Any drug, cosmetic or device;

(2) [This] does not apply to a person who keeps available for public inspection an identification card identifying the person as an authorized representative of the manufacturer or distributor of any drug, cosmetic or device, as long as the card is not false, fraudulent or fraudulently obtained.2ORC 3715.52(B)
So apparently you could sell your OWN products (if you have a valid card showing you are an "authorized representative"), or could sell products for a company that you representated (maybe Avon or Mary Kay, for example), but you couldn't just go to the Dollar Store, buy a bunch of cosmetics and then resell them (since you wouldn't be an "authorized representative" of the companies that made the products).
References

↑

1
The pdf linked to in this blog post is stored on my website. There is a link to the downloadable pdf on the Ohio Cosmetics webpage.

↑

2
ORC 3715.52(B)