Sometimes it's easy to think that keeping in Good Manufacturing Practices when making cosmetics is just a good idea — a "suggestion" rather than a "rule". I suppose that idea is reinforced by the fact that cosmetic GMP isn't actually in the regulations, it's a "guidance".
Events of the past several months have shown that GMP failures can have a devastating, even deadly, result.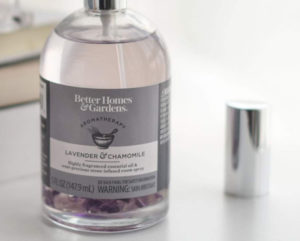 The story I'm about to tell is uncommon, highly unlikely, and probably one-in-a-million. But it happened, and people died.
How it unfolded
In March 2021, a person in Kansas got very sick and died. He had melioidosis, caused by the bacterium Burkholderia pseudomallei. This first patient also had other risk factors as well; the patient died in 10 days.
Symptoms of melioidosis  include localized pain or swelling, cough, shortness of breath, weakness, fatigue, nausea, chest pain, headache, anorexia, joint pain, disorientation, and seizures. Since symptoms are varied, it can often be mistaken for other diseases.
Two other cases, one in Texas and one in Minnesota, were identified in May 2021. Testing by the CDC showed that based on genomic analysis, all three cases likely had a common source of exposure to the bacteria. Neither the Texas nor the Minnesota cases were fatal, but both had long hospital stays (over a month) before being discharged to a transitional facility.
The odd thing is that Burkholderia pseudomallei is normally found in tropical and sub-tropical climates. Most cases in the United states occur in persons who are returning from a country where the disease is commonly found. In this case, none of the patients had travelled outside the country. It is not normally passed person-to-person; contact of damaged skin with polluted soil or water is the most frequent route for natural infection.
Public health officials tested blood samples from the patients, as well as soil, water and consumer products from in and around their homes. Nothing was identified.
The  CDC issued an official Heath Advisory on June 30th. It advised healthcare workers to consider the possibility of melioidosis in patients with compatible symptoms, even if they had not travelled. It also provided some recommendations for testing and specimen cultures.
In July, another patient — this one from Georgia — died in the hospital. Post-mortem testing identified the same bacterial strain as the cause of death. Investigations were undertaken to identify the source of the infection
In October 2021, the contaminated product was identified as Better Homes and Gardens-branded Essential Oil Infused Aromatherapy Room Spray with Gemstones "Lavender & Chamomile" scent, manufactured in India and sold in Wal-Mart stores and at Walmart.com. Wal-Mart issued a recall on October 22nd.
Anyone who has a bottle of BHG Lavender & Chamomile Aromatherapy Spray with Gemstones or other scents in the same product line purchased from Walmart online or  in these Walmart stores between February and Oct. 21, 2021, should stop using it immediately and follow the steps listed on CDC's website to safely return the product to Walmart. Walmart is offering consumers a refund and a $20 gift card for its return.
The CDC is still investigating, and has contacted the manufacturer in India to determine if ingredients from the implicated spray were used in any other products.
What about GMP?
Good manufacturing practices are there to make sure that products are safe, aren't adulterated, and don't become adulterated.  I'd say that having a product with enough live Burkholderia pseudomallei bacteria to cause the death of two people would be "adulterated" – wouldn't you?
So how could that happen?
There were "gemstones" in the bottles. Were these insuffiently disinfected and carried the bacteria into the product?
Was the bacteria in the water used?
Was the manufacturing facility unclean, leading to the bacteria getting into the mix?
We may never know how this particular bacteria got into those particular bottles and into the hands of the consumers who died.
What we DO know is that bacteria succumbs to proper cleaning and disinfecting. If this year of Covid-19 has taught us anything, it's certainly taught us that.
The takeaway
If you make cosmetics, make sure your good manufacturing practices are in place and your products don't become adulterated.
Here are some places to start: