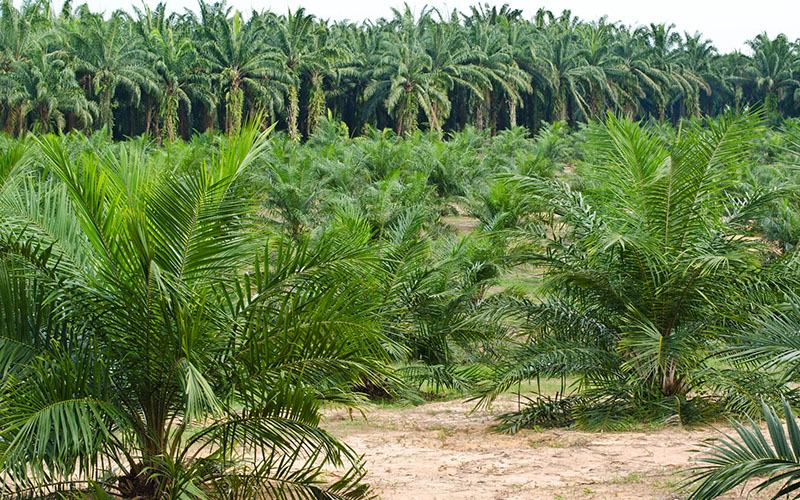 The EU has just agreed on a new law to prohibit products linked to deforestation to be imported into or sold in the EU. That includes products containing palm or palm kernel oil or cocoa butter that is not sustainably sourced.
How it Works
The new law requires companies to verify that their product(s) do not contribute to the destruction or degradation of forests. "Forest degradation" includes harming or destroying the forest, including the conversion of primary forests or naturally generating ones into plantation forests.
The company must issue a "due diligence" statement that goods placed on the market have not negatively impacted forests anywhere in the world. In addition, they must confirm compliance with the laws in the country of production, including human rights and the rights of Indigenous Peoples.
No products will be banned, but companies cannot sell products in the EU without the statement.
What is Covered
Items that could potentially cause deforestation which are specifically covered by the legislation include cattle, pigs, sheep, goats, poultry, rubber, cocoa, coffee, palm and palm kernel oil (including some derivatives), soya, wood, wooden musical instruments, and charcoal — AND products that are made from or contain these items, such as leather, chocolate, furniture, paper products, cosmetics, and soap.
Of all these, the main items that could affect soap and cosmetic makers are palm oil, palm kernel oil, and cocoa (cocoa butter).
When Does It Go Into Effect
The law has been agreed upon, but still needs formal adoption by the European Parliament and EU countries, which is expected sometime next year. It will go into effect for medium and large sized companies in 18 months from the date it is formally adopted. Micro and small companies will have 6 additional months before compliance is required.
How Will It Affect You?
If you sell products in the EU, start getting your documentation in place now. Get with your suppliers of palm oil and cocoa butter to verify their products meet the required standards and confirm that certified palm and palm kernel oil will continue to be available to you. Get educated on the specific documentation and reporting requirements. You may want to contact a regulatory attorney in the country(s) in which you sell.
If you are in the US and don't sell in the EU, the law won't directly affect you.
However, keep in mind that in 2021 only about 25% of the palm oil and 50% of the palm kernel oil on the market was certified as sustainable by the Roundtable on Sustainable Palm Oil. As the EU law goes into effect, it's likely that most or all of the certified sustainable palm and palm kernel oil on the market will be diverted to the large companies making products to sell in the EU. As a result, it may become more difficult for small companies to acquire sustainable palm oil in the US.
Finally, if you use palm oil, palm kernel oil or cocoa butter in your products and sustainability is an important issue for you and your company, you might want to consider having alternate formulations on hand in case it becomes more difficult (or impossible) to get sustainable palm oils or cocoa butter at some point in the future.
---