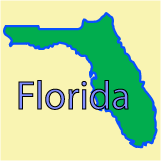 At the 2011 HSMG Conference in Miami there was discussion amongst the many soapmakers from Florida who had concerns about a "new bill" that passed in the Florida 2010 Legislative Session. It piqued my interest and, knowing that Florida already had extensive regulations covering cosmetic manufacturers, I did a little research. Here's what I found out …
2010 Florida legislation
The pertinent Florida legislation that passed in 2010 appears to have been resulted in Florida Law Ch. 2010-161, which makes administrative changes to the way funds and authority are handled by various Florida agencies and departments. It also included additional wording "prescription drug distributors". It does not appear that it effectively changed the existing regulations concerning soap and cosmetics.
It looks like the bill requires that the administration of cosmetic permits and enforcement will transfer from the Florida Dept of Health to the Department of Business and Professional Regulation effective October 1, 2011 (although neither of their websites obviously mention it).
Current Florida soap & cosmetic regulations
The current Florida regulations that cover soap and cosmetics are covered in Title XXXIII, Regulation of Trade, Commerce, Investments and Solicitations, and particularly, Chapter 499, Drug, Cosmetic and Household Products.
What the regulations cover
In addition to drugs and medical devices, the regulations cover cosmetics, which are defined as:
An article, with the exception of soap, that is:
(a) Intended to be rubbed, poured, sprinkled, or sprayed on; introduced into; or otherwise applied to the human body or any part thereof for cleansing, beautifying, promoting attractiveness, or altering the appearance; or
(b) Intended for use as a component of any such article.
Note that it says "with the exception of soap". This is the same definition of cosmetic that is used by the FDA (although the FDA also includes the exact definition of soap).
So, using the FDA's definition, a product that is
a product in which the non-volatile portion consists principally of an alkali salt of fatty acids" AND
makes no other claims than that it "cleanses" or "cleans"
is soap, and therefore exempt from the Florida cosmetic regulations. However, if the soap in question makes cosmetic claims (beautifies, promotes attractiveness, etc), then is DOES fall under the cosmetic regulations. (See my book, Soap and Cosmetic Labeling, pages 16 – 17 and Chapter 9 for more details.)
What qualifies as a "cosmetic manufacturer"?
According the the Florida statute, a "manufacturer" is defined as:
A person who prepares, derives, manufactures, or produces a cosmetic
To "repackage" is defined as:
Repacking or otherwise changing the container, wrapper, or labeling to further the distribution of the cosmetic
A "repackager" is a person who repackages.
Anyone meeting the definition of a manufacturer, which includes soapmakers who are making soap labeled as a cosmetic, and anyone who is a repackager is subject to the Florida regulations concerning cosmetics.
Also important to note that the definition of "cosmetic" includes an article (ingredient) that is intended to be used in cosmetics. That means that the cosmetic regulations also apply to suppliers or vendors who sell ingredients intended for use in cosmetic products.
Permits required
A permit is required for each person and establishment that intends to operate as a cosmetic manufacturer or repackager in the State of Florida. However, if the person only labels or changes the labeling of a cosmetic but does not open the container sealed by the manufacturer of the product, a permit is not required.
The permit may only be issued to a natural person (not a business entity) who is at least 18 years old.
An establishment that is a place of residence may not receive a permit and may not operate as a cosmetic manufacturer or repackager.
A county or municipality may not issue an occupational license for a cosmetic manufacturer or repackager unless they already have a permit from the state.
The current fee is a biennial fee (every two years) of $800.
There is an additional fee of $150 for initial applications which require a site inspection (however there is no specification as to when a site inspection is required).
There is a $100 fee to change the address on file on a permit, and the change must be filed prior to the actual change of address.
The permit must be posted in a conspicuous place on the licenses premises.
When I checked several years ago, the actual forms were available online. However, it appears they are being revised and must be requested from the Dept of Health.
Product registration
Update – June 2019: The regulations were updated in 2017. Individual product registration is no long required.
In addition to the manufacturer registration and permits, any person who manufactures, packages, repackages, labels, or relabels a drug or cosmetic in the state of Florida must register that product with the department.
Cosmetic labelers who are not required to be permitted as a manufacturer must still register their relabeled products. (So if your cosmetic is made by someone else for you and you label it, you still must register the product.)
The fee to register a product is $20 per product for two years.
The actual labels must accompany the registration form.
Products that are identical except for name, size, color, or scent only require one registration. All subsequent identical products to that registration should be listed on an Identical Product Certification form.
To add a product to an existing registration is $20 if more than 12 months remain on the original permit; $10 if less than 12 months remain.
All product registration applications are to be sent to Tallahassee office for approval of certain labeling requirements.
A product must be registered before any sales of the product occur.
The FL Dept of Health has the application form and instructions available online. I did note, however, that both forms mention only drugs (and are dated 1999). There may be more updated forms available.
Certificate of Free Sale
A "Certificate of Free Sale" is a document prepared by the Dept of Health which certifies a cosmetic is registered with the department and can be legally sold in the state.
There is fee of $25 to get the actual Certificate of Free Sale document (and $2 for additional copies ordered at the same time). Up to 30 products may be listed on one Certificate of Free Sale. You can also get a notarized copy for an additional $10.
It doesn't look like having the actual Certificate of Free Sale is required, but the Dept of Health is asking distributors to request Certificates of Free Sale, so if you plan to Whole Foods or other similar companies, you may need to get one.
Inspections and Enforcement
What's not mentioned much on the websites, but is included in the statues are all the rights given to the state to inspect and enforce. When you register as a manufacturer, you explicitly give permission to the state to inspect, monitor and investigate (during business hours) to ensure you are following the regulations.
Of course, these are the same rights that the FDA has over ALL cosmetic manufacturers, so those who live in Florida shouldn't think they've been singled out on the enforcement issues.
If violations are found, the State may issue a warning letter and will require you to fix any issues. They have the right to stop the sale of any adulterated or misbranded products and to seize products if they feel it is warranted. They can issue fines as well. The guidelines for how they go about enforcing are somewhat vague, and are supposed to take into account the level of the violation, if there have been previous violations, what's being done to resolve the issue(s) and other factors. It seems to be up to the department at the time of the inspection.
What's prohibited?
Well, the list of prohibited activity looks long, but it's pretty much the same as the federal regulations. Note, I've only included items relating to cosmetics and have removed references to drugs and devices, to which all of these items also apply.
The manufacture, repackaging, sale, delivery, or holding or offering for sale of any cosmetic that is adulterated or misbranded or has otherwise been rendered unfit for human or animal use;
The adulteration or misbranding of any cosmetic;
The sale, distribution, purchase, trade, holding, or offering of any cosmetic in violation of the Florida Statutes (Section 499);
The dissemination of any false or misleading advertisement of a cosmetic;
The refusal or constructive refusal:

To allow the department to enter or inspect an establishment in which drugs, devices, or cosmetics are manufactured, processed, repackaged, sold, brokered, or held;
To allow inspection of any record of that establishment;
To allow the department to enter and inspect any vehicle that is being used to transport cosmetics; or
To allow the department to take samples of any cosmetic.

Providing the department with false or fraudulent records, or making false or fraudulent statements, regarding any matter within the provisions of the Florida Statutes (Section 499);
Failure to obtain a permit or registration, or operating without a valid permit when a permit or registration is required by this part for that activity;
The dissemination of any false advertisement of any cosmetic. An advertisement is false if it is false or misleading in any way;
The manufacturing, repackaging, packaging, selling, delivery, holding, or offering for sale of any cosmetic for which the advertising or labeling is false or misleading;
The advertising of any cosmetic that is adulterated or misbranded;
Adulterated and Misbranded
The key factors to any cosmetic being "illegal" falls to the definitions of "adulterated" and "misbranded". This is true in all the US as well as in Florida. Here are the actual definitions, as defined in the Florida Statutes. These are almost exactly the same as the Federal definitions:
A cosmetic is adulterated:
(1) If it bears or contains any poisonous or deleterious substance that is injurious to users under the conditions of use prescribed in the labeling or advertisement thereof or under such conditions of use as are customary or usual; however, this subsection does not apply to coal-tar hair dye:
(a) The label of which bears the following legend conspicuously displayed thereon: "Caution: This product contains ingredients which may cause skin irritation on certain individuals, and a preliminary test according to accompanying directions should first be made. This product must not be used for dyeing the eyelashes or eyebrows; to do so may cause blindness"; and
(b) The labeling of which bears adequate directions for such preliminary testing.
(2) If it consists in whole or in part of any filthy, putrid, or decomposed substance.
(3) If it has been produced, prepared, packed, or held under conditions whereby it could have become contaminated with filth or whereby it could have been rendered injurious to health.
(4) If it is not a hair dye and it is, or it bears or contains, a color additive that is unsafe within the meaning of the federal act.
(5) For the purposes of subsections (1) and (4), the term "hair dye" does not include eyelash dyes or eyebrow dyes.
A cosmetic is misbranded:
(1) If its labeling is false or misleading in any particular.
(2) If in package form, it does not bear a label containing:
(a) The name and place of business of the manufacturer, packer, or distributor;
(b) An accurate statement of the quantity of the contents in terms of weight, measure, or numerical count; however, under this paragraph reasonable variations are permitted, and the department shall establish by rule exemptions for small packages; and
(c) A declaration of ingredients in descending order of predominance, or as otherwise required by federal law.
(3) If any word, statement, or other information required by or under authority of this part to appear on the label or labeling is not prominently placed thereon with such conspicuousness as compared with other words, statements, designs, or devices in the labeling, and in such terms, as to render the word, statement, or other information likely to be read and understood by an individual under customary conditions of purchase and use.
(4) If its container is so made, formed, or filled as to be misleading.
(5) If it is a color additive, its packaging and labeling are not in conformity with the packaging and labeling requirements applicable to that color additive prescribed under the federal act. This subsection does not apply to packages of color additives that, with respect to their use for cosmetics, are marketed and intended for use only in or on hair dyes.
What does it all mean?
Well, all of us, in Florida and elsewhere in the US, have the same bottom-line requirements of not manufacturing or selling cosmetics that are adulterated or misbranded. That's the fundamental concept underlying all Federal cosmetic regulations, as well as those in Florida.
Unfortunately, those who live and manufacture cosmetics in Florida have an additional burden of being required to get a permit for (and possibly initial inspections of) where they manufacture, and they can't make cosmetics in a residence. Floridians also have to register each product (although the "identical product" provisions make that a little easier).
For soapmakers, if you are just making soap, you can avoid all the regulations by packaging and marketing your soap as "soap".
So, I hope this helps shed some light on the Florida regulations and dispells any myths about what is, and is not, actually required.