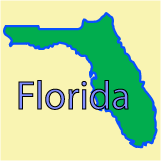 After work by a number of people and groups, the Governor of Florida has just signed new legislation that makes it easier for cosmetic manufacturers in Florida.
Prior to the changes
Up until now, Florida Cosmetic Manufacturers were required to get a Cosmetic Manufacturing Permit at a cost of $800 every 2 years, and register each and every cosmetic product at $20 per product every 2 years (or when changed).
Needless to say, the costs alone were prohibitive, not to mention the burdensome paperwork associated with submitting registration paperwork including all ingredients and product labels for every product to be sold.
New Laws
The new legislation, just passed into law on June 2, 2017:
Eliminates all cosmetic product registration and fees
Changes to fees for Cosmetic Manufacturer Permits to "sufficient to cover the costs of administering the cosmetic manufacturing permit program."
Cosmetic Manufacturer Permits
Cosmetic manufacturers are still required to get permits from the state in order to manufacture cosmetics. That has not changed, nor have the requirements for getting said permits.
General requirements for a permit are:
The permit may only be issued to a natural person (not a business entity) who is at least 18 years old.
An establishment that is a place of residence may not receive a permit and may not operate as a cosmetic manufacturer or repackager.
Good manufacturing practices must be sufficiently in place to ensure that the products produced are safe and are not (and won't become) adulterated.
The Florida Department of Business and Professional Regulations, Division of Drugs, Devices and Cosmetics, handles the Cosmetic Manufacturer Permits.
Florida Soapmakers
None of this changes for soap that is exempt from the definition of a cosmetic — that is, it is the alkali salt of fatty acids, and is marketed and sold only as "soap". No claims for the product can be made other than it "cleans" (no moisturizing, soothing, softening, or other "cosmetic" claims).
If you are only making soap that is exempt from the definition of a cosmetic, the cosmetic manufacturer regulations don't apply to you.