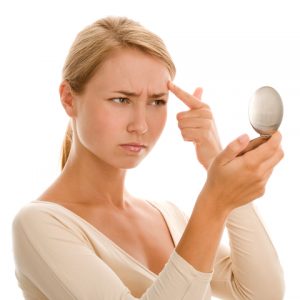 When describing your product, keep in mind that the whole point of "claims" is that they are providing information to the consumer about the intended use. Technically it's not the claim, but what the consumer perceives to be the intended use of the product that determines whether it is a drug or cosmetic.
If your product description, customer testimonials or ingredient descriptions say it is "good for eczema1On July 15, 2016 the FDA issued a warning letter to a cosmetic manufacturer citing
"[F]or customers suffering from eczema flare-ups." as an example showing the product was intended as an unapproved new drug. ," you are saying that because you want someone to connect the product to "eczema." By doing so, the implication is that the intended use is for someone with eczema. Otherwise why say it or allow it to be on your website?
You're not mentioning cancer or liver disease or warts, so obviously (to a new customer) the product has nothing to do with those. But you are mentioning eczema, so … hmmm … "It must have something to do with eczema, and is intended to make it better somehow. Maybe it will cure or help MY eczema," the customer thinks.  And so the customer now has the idea that the intended use is at least partly to help eczema. Voila – unapproved new drug.
There are probably some very gray areas where things can be said that don't automatically drop the product into the unapproved new drug status, but those would depend on careful study of past legal cases and FDA interpretations. You'd need an experienced attorney to navigate those waters and even P & G and L'Oreal (who have banks of attorneys) still get occasional warnings from the FDA.
AND, even with all that, if the local FDA Agent gets a whiff of something that he thinks needs to be checked out, you still have an FDA agent in your face, looking through all your processes, procedures and labels. Even if the "claims" turn out to be a non-issue, who knows what ELSE might end up being an issue.