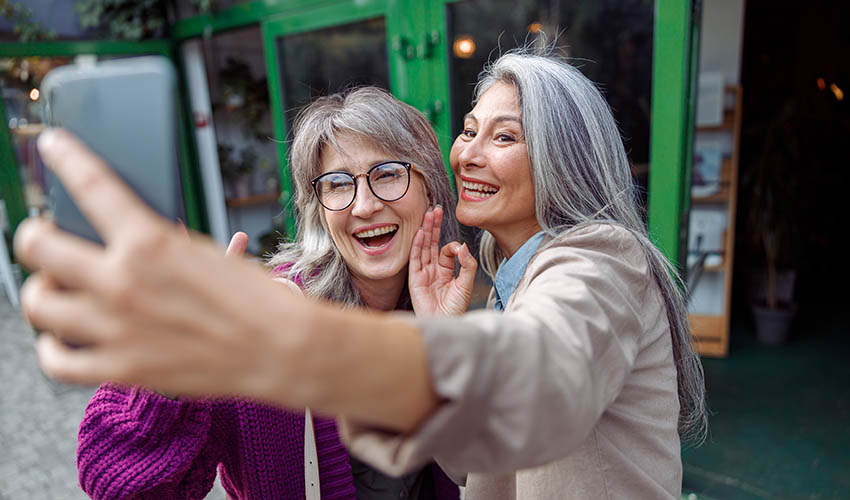 Avon recently published The Power of Ageing,1Yes, that's spelled "ageing" – it's the British spelling, instead of the American spelling "aging" which I use in this post. their annual whitepaper beauty report for 2022. It takes a deep dive into how women feel about aging post-pandemic. What they found is that nearly three-quarters of the women (74%) agreed that the pandemic made them realize the fragility of life and to appreciate getting older.
According to Avon's report, some traditional marketing approaches for soap and cosmetic may no longer hit the mark. Consider the following:
Of women over forty, nearly half said the pandemic made them want to embrace their wrinkles (49%) and grey hair (46%). Anti aging is moving to authentic aging.
Nearly three-quarters (72%) of the women polled said that looking healthy was more important than looking young.
For skincare, however, over half (58%) of women over 40 feel they haven't yet cracked their skincare regime, and nearly a third (32%) change their skincare products regularly looking for the right solutions.
Over half (51%) the women polled said they use multi-purpose skincare products.
Gentleness is important, with over two-thirds (70%) of women preferring products with a gentle formula rather than harsh yet fast-acting products.
Marketing Approaches
Obviously, Avon is looking to sell Avon products. However, that doesn't mean you can't take this survey information into account when marketing your own products. If the demigraphic for your products is the over-40 crowd, consider shifting from the traditional anti-aging message to the newer "authentic aging" message.
Moving in the "authentic" direction also reduces the tendency to make claims that the product will alter the function or structure of the body.
---