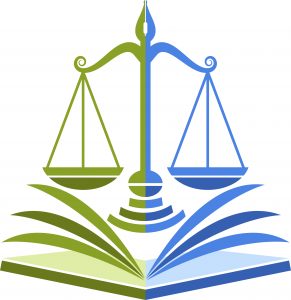 Babyganics is now the last in a long line of cosmetic companies sued for false advertising over organic-type claims.  Last month there were two suits filed against Babyganics, one for falsely advertising and implying their products are organic and one by a mom who alleged that her toddler sustained chemical burns from Babyganics tear-free shampoo.
I wrote a couple of years ago about organic cosmetics and the issues between the FDA and the USDA about whether or not cosmetics needed to comply with the USDA's National Organic Program.  It appeared then, and still appears now, that cosmetics don't fall under the NOP regulations.  There were several lawsuits filed against products that were marketed as "organic" but did not comply with the National Organic Program – generally those failed because the NOP regulations don't apply to cosmetics.
False and Deceptive Marketing
However, that hasn't stopped several litigants from filing suits for false and deceptive marketing practices. Their claims generally allege that the products imply by their name and marketing that they are "organic" (when they aren't) and by virtue of those statements the companies are able to command higher prices for their products.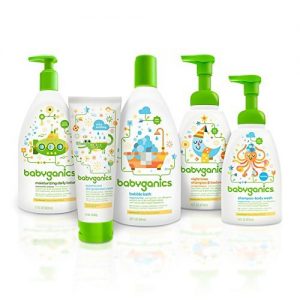 Here are a couple of examples:
Babyganics
KAS Direct LLC dba Babyganics was sued in September, 2016, in NY Federal Court for false marketing practices, including the name "Babyganic" implying their products are organic, statements that the products are organic or contain organic ingredients,  and the fact that their "mineral-based" sunscreen actually contained synthetic ingredients. (Read the complaint.)
Jason® and Avalon Organics® Products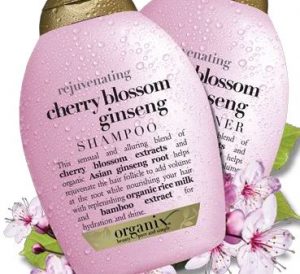 Hain Celestial Group, the company that markets Jason and Avalon Organics, was sued under a false advertising class action lawsuit in May 2011. Again, the complaint was based on the fact that false and deceptive claims of natural and organic ingredients cause consumers to pay more than they would have otherwise. The suit was filed in California and included allegations that their marketing was in violation of several sections of the California codes. (Read the complaint.)
The case was settled in February, 2016, with  Hain agreeing to pay out $7.5 million cash and $1.85 million in coupons. (Read the approved settlement.)  Note that in November 2011, Avalon Organics DID get their products certified as Organic Personal Care Products under the NSF/ANSI 305 Organic Personal Care Products Standards.
Organix Products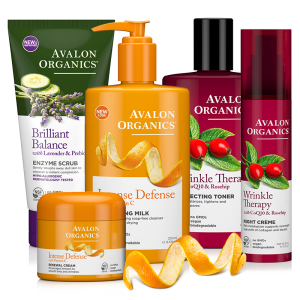 In August, 2013 a complaint against Todd Christopher International, Inc. dba Vogue International, the maker of Organix skin and hair care products.  Among other things, the complaint pointed out that the US Patent and Trademark Office rejected the defendant's trademark for the word "Organix" because the description was not limited to the description of goods to personal care products "comprised of primarily organic ingredients". Ultimately Vogue International changed the USPTO application, but never changed the product formulations which were less than 10% organic.
The complaint also stated that the revenue from Organix products went from $9 million in 2007 (when the brand was introduced) to over $60 million through the first half of 2011, alleging that the meteoric rise was due to their marketing strategy to focus on (deceptive) organic positioning.
The plaintiffs claimed that prominently displaying the word "Organix" on the products and the ongoing practice of advertising, marketing, labeling and/or representing the products as organic when they only contain a minimal amount of organic ingredients is likely to deceive ordinary consumers. (Read the complaint.)
In April, 2014, a a final settlement was approved.  Vogue International agreed to cease using the Organix brand name and the word "organic" in its marketing of its hair care and skin care products unless the products contain at least 70% organically produced ingredients.  Second, they put $6.5 million into a Claim Fund, to be used to compensate members of the class action. (Read the Settlement Agreement.)
What does it mean?
While the USDA's National Organic Program requirements apparently don't technically apply to cosmetic products, that doesn't mean that you can run amok claiming your products are "organic" when they aren't.
Every state and the federal government have laws in place to protect consumers against unfair and deceptive marketing practices.  In other words, you can't claim to be selling one thing when you are actually selling something else — especially if what you are claiming makes your product more valuable.
You can't claim a product is made of gold (and charge for it) when it is just gilt-painted lead.
You can't claim a product is made of silk (and charge for it) when it is just cheap polyester.
And you can't imply — by the name or outright claims — that your soap or cosmetic product is "organic" when it isn't made of all (or mostly) organic ingredients.
If your trade, brand or product name(s) contain the word organic or words that sound or look like organic you might want to reconsider (unless, of course, your product really is made from over 70% organic ingredients).
The lawsuits are already here.  The laws and regulations directly addressing organic claims and implications on cosmetics are likely to come soon.  It's not a very wise business move to center your marketing around something that could be deemed deceptive or to invest time and resources into marketing and promoting trade, brand or product names that you will have to change down the road.