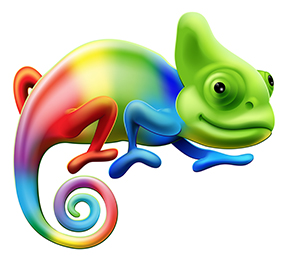 Soap is a chameleon – it can be many things depending on what you claim it can do. It is the CLAIM that determines what the product is, and that, in turn, determines what REGULATIONS/LAWS apply.
Soap can be a drug: if you make claims that it (or any of the ingredients in it) is intended to treat physical issues (eczema, redness, irritation, poison oak/ivy, etc), it becomes a drug. Larger companies can do that because they have the ability to meet the requirements of the laws and regulations covering the creation, approval and manufacture of drugs. Handcrafters can't possibly meet those requirements.
Drug manufacturing requires registration and inspections, along with manufacturing facilities and practices that handcrafters can never meet. Would you want someone with a cat in the house, making the product in their kitchen, measuring by hand and interrupted by a phone call, to make you a life-dependent drug? Anti-biotics for your grand-kid? Dose specific drugs like blood thinners? Didn't think so.
Anyway, that means handcrafters have to stay within the definition of a cosmetic — cosmetics are ONLY intended to cleanse, promote attractiveness or beautify. No treatments involved. They don't alter the function or structure of the body, they don't cure or prevent anything. They only make you clean and/or pretty(ier).
Cosmetic manufacturers don't require registration or inspection because the products really don't do anything (at least according to what you can say about it)1. The manufacturer is responsible for ensuring that the product is SAFE, but (unlike other countries) doesn't have to prove it to the government in advance to a government agency or get it approved in advance of sale. A soap that claims to cleanse, or make more attractive (moisturize, make your skin glow, exfoliate, etc) is a cosmetic. You just have to follow the cosmetic labeling regulations.
Soap CAN be exempt from definition of a cosmetic and not even regulated by the FDA, IF (and ONLY if) it is:
the alkali salt of fatty acids (made with lye and oils), AND
marketed and sold only as "soap" (only claims to clean).
Either way, your label must have the identity of the product, the net weight, and the name and address (physical street address) of the manufacturer on the label. A cosmetic must also have the ingredients listed, and there are potentially warning labels required under certain circumstances.
The FDA is responsible for administering the laws & regulations applicable to cosmetics. When a soap is exempt from the definition of a cosmetic, the FTC is responsible for administering the labeling laws and the Consumer Product Safety Commission is responsible for overseeing product safety.