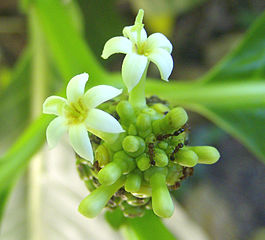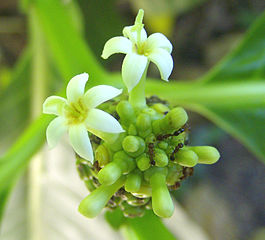 The FDA continues to cite claims for ingredients and claims in referenced publications as claims for the product itself as noted in my earlier post, FDA Cracking Down on Cosmetic Product Claims.
A warning letter issued May 16th, to Matrix Health Products, is a good case in point. While the products are nutritional supplements, not cosmetics, what's interesting is what the FDA referenced as the claims made for the products.
In the letter, the FDA stated that several of the products offered by the company were "unapproved drugs" because the materials stated that the products were used for the "cure, mitigation, treatment or prevention of disease".  Drug claims in several different forms were cited.
Claims for ingredients (not the product itself)
The claims detailed in the letter were descriptions of the benefits of Noni (a plant in the coffee family), and colloidal silver, which are primary ingredients in the products.  While many of the claims were out-right medical claims, some of them used the "has a reputation of being …" or "is traditionally known for …" type claims.  Some of the claims cited:
Noni has a reputation as the "pain & headache tree"
These findings validate the traditional analgesic properties of Noni
[Colloidal silver] often called the "penicillin of alternative medicine"
Doctors and medical journals have long advocated the use of silver for …
The claims were for the ingredient – not the product itself – which continues to confirm the FDA's position about claims for ingredients being claims for the actual product.
Claims in referenced publications
Also of interest is the fact that the FDA also stated:
When publications are used commercially by the seller of a product to promote the product to consumers, such publications may become evidence of the product's intended use.
Subsequent to that statement, the FDA cited for quotes from, and references to, articles from several magazines that promoted the benefits of Noni.
Claims in personal testimonials
And finally, the FDA cited for "disease claims in the form of personal testimonials".
The moral of the story
A cosmetic is:
A product, except soap, intended to be applied to the human body for cleansing, beautifying, promoting attractiveness or altering the appearance.
In order to stay on the right side of the law:
Make only cosmetic claims for your products and ingredients.
Don't make claims that the ingredients in your product will, "are known to", or "have traditionally been used to" cure, treat, mitigate or prevent disease (or any physical issues)…
Don't quote or link to publications that claim that the product or its ingredient(s) will cure, treat, mitigate or prevent disease.
Don't use testimonials that the product has cured, treated, mitigated or prevented disease (even if it has).