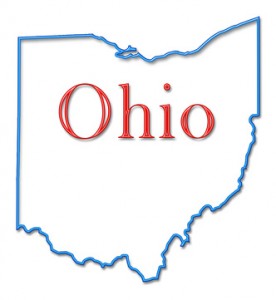 A woman recently contacted me and told me that a representative of the Ohio Department of Agriculture had told her that cosmetics couldn't be made "at home" and she'd need to be licensed in order to make or sell cosmetics.
Is that correct? Umm, no, not at all.
Updated 9 November 2021

Cosmetic manufacturing facilities ARE required to be inspected based on June 2021 publication by the Ohio Department of Agriculture. See Ohio Regulations – 2021
The Ohio Small business Development Center has a page about starting a business in Ohio which includes checklists for a whole bunch of different businesses.  One of those is the 1st Stop Checklist for Cosmtic Sales / Manufacturing.  The document is quite short and lists out only a few points under the Requirements and Regulations.
Comply with the Ohio Food, Drug, Cosmetic and Device law
Ohio's Food, Drug, Cosmetic and Device law can be found in the Ohio Revised Code, Section 3715.  I didn't read the entire thing, when it comes to cosmetics (which is covered in parts 3715.66, Adulterated Cosmetics, and 3715.67, Misbranded Cosmetics) it looks very similar to the US Food, Drug and Cosmetic Act. Essentially, cosmetic products cannot be adulterated or misbranded – and that's about it.  There isn't anything about registration, licensing, or inspections for cosmetics.
Comply with Ohio's labeling rules
Ohio's labeling rules are found in the Ohio Administrative Code, primarily 901:6-30-01 through 901:6-3-12.  The rules are  almost identical to the Uniform Packaging and labeling Regulations provided by the National Institute of Technology in their handbook.
One thing that is different from the Federal labeling regulations is that there are requirements for labeling NON-CONSUMER products – which includes packages of products intended for wholesale distribution and for institutional use.
Other Ohio Regulations
There are some other Ohio regulations that apply, depending on how you sell the cosmetics.
If you sell in-home (door-to-door), you must comply with the Ohio Home Solicatation Sales Act.
If you sell via mail, telephone or Internet, you must comply with the Ohio Telephone Solicitation Sales Act.
The Ohio Attorney General's office can provide information about these Acts (and you can also find information online).  These are somewhat similar to the Federal regulations about phone and in-home sales.
Sales Tax
If you sell product in Ohio, you must have a Vendor's License, collect sales tax, file tax returns and keep compelte records of transactions.  The Ohio Department of Taxation can help with that (or go to http://www.tax.ohio.gov).
And an odd quirk
In looking through the regulations, I did find one small item in the prohibited acts of the Ohio Food, Drug, Cosmetic, and Device law, about selling products at a flea market (the excerpt below only contains the pertinent sections):
(1) No person at a flea market shall sell, offer for sale, or knowingly permit the sale of any of the following products:

(b) Any drug, cosmetic or device;

(2) [This] does not apply to a person who keeps available for public inspection an identification card identifying the person as an authorized representative of the manufacturer or distributor of any drug, cosmetic or device, as long as the card is not false, fraudulent or fraudulently obtained.1ORC 3715.52(B)
So apparently you could sell your OWN products (if you have a valid card showing you are an "authorized representative"), or could sell products for a company that you representated (maybe Avon or Mary Kay, for example), but you couldn't just go to the Dollar Store, buy a bunch of cosmetics and then resell them (since you wouldn't be an "authorized representative" of the companies that made the products).
But do you need to be registered or licensed to make or sell cosmetics in Ohio? No.